Bubu sieht sich in der Tradition des akustischen Jazz der 50er und 60er Jahre. Grenzen sind dabei freilich keine gesetzt, weder in Kompositionen noch in freien Improvisationen. Es werden Stücke aus eigener Feder präsentiert, mal beschwingt fröhlich, mal nachdenklich melancholisch bis schwer. Vieles wird nicht sonderlich ernst genommen, anderes hingegen zu sehr.
Kurzum, es dürften alle Freunde der kommunikativen Musik auf ihre Kosten kommen.
Paul Engelmann - Alt Saxophon
Ben Lehmann - Kontrabass
Martial Frenzel - Schlagzeug
Bubu sees itself in the tradition of 50s and 60s acoustic Jazz. Obviously without any boundaries in compositions as well as in freely improvised parts.
They play own compositions, varying from happily swinging and boppin' to pensive melancholy and heavy tunes.
Certain things are not taken very seriously but other therefore way too much.
In short, all friends of communicativ music will be satisfied.
---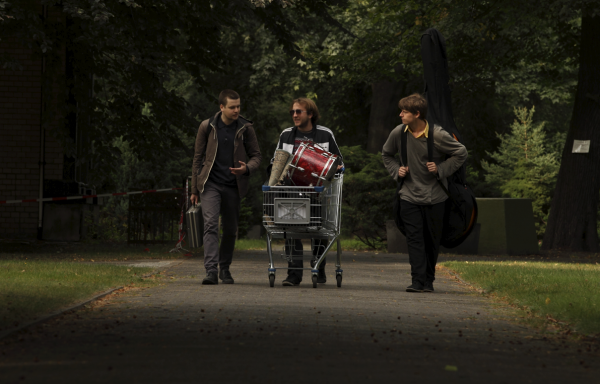 ---